Expand your backpacking meal options with the modular, utterly packable JetBoil MiniMo Stove System. The cooking/eating cup and stove of these Camping Stoves are designed by Jetboil to nest together for compact packing. With regulated output and a push button igniter, the JetBoil MiniMo Modular Stove System simmers evenly and performs like a champ, even in cold weather. Pick up the powerful, expandable JetBoil MiniMo Cookstove System for your next trip.
---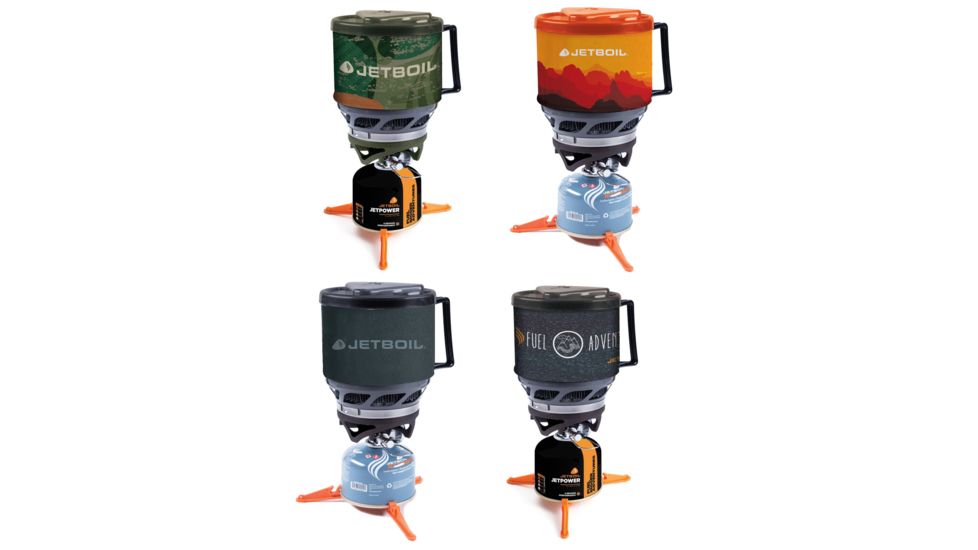 Jet Boil MiniMo 6000 BTU/h / 1.75 kW Personal Backpacking Stove Cooking System
RATING
92.25 /100
Design

Excellent

Performance

Excellent

Value for money

Excellent

Feature

Excellent
Features of Jet Boil MiniMo Compact Self-Igniting Cooking System MNMCBL:
Redesigned valve and regulator for unmatched simmer control.
Consistent cold weather performance down to 20F (-6C).
Convenient push-button igniter.
32 oz / 1 Liter pot/cup with lid has metal handles that provide a robust interface for both cooking and eating.
Lower spoon angle for easier eating right from the cup.
Insulating drink-through lid.
Cup doubles as a measuring cup.
Clever sideways burner storage minimizes pack space.
Fuel canister stabilizer included.
No fuel included.
Compatible with other JetBoil cooking accessories.
Great for backpacking and other outdoor adventures.
---
---