Brunton Stormproof Internal Flame Lighter HELIOS is a high-temperature internal flame lighter that withstands up to 80 mph winds. Brunton Brand made this Helios lighter waterproof when closed, and the piezo ignition reliable for at least 30,000 ignitions.
Specifications for Brunton HELIOS Stormproof Internal Flame Lighter:
Overall dimensions: 
 2.6"x0.8"x0.9"
Weight: 
 1.7 oz
Fuel: 
 Premium butane
Warranty: 
 One-year warranty
Features of Brunton Stormproof Internal Flame Helios Lighter:
Adjustable high-temp flame
Windproof to 80 mph
Waterproof when closed
Reliable for over 30,000 ignitions
Includes detachable wrist lanyard
Package Contents:
Brunton Stormproof Internal Flame Lighter HELIOS
We offer complete line of Brunton Camping Accessories . For our complete selection of products by Brunton Brand on sale please visit our Brunton Brand. For more Camping Accessories please visit our Camping Accessories store section.
---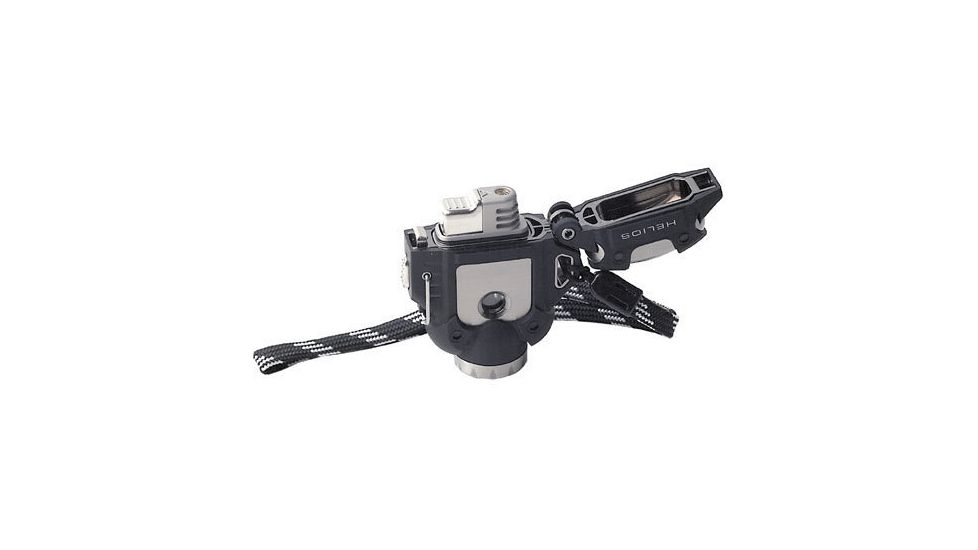 Brunton Stormproof Internal Flame Lighter HELIOS
RATING
88.75 /100
Design

Excellent

Performance

Excellent

Value for money

Excellent

Feature

Excellent
Features of Brunton Stormproof Internal Flame Lighter HELIOS:
2.6"x0.8"x0.9"
1.7 oz
Refills with premium butane fuel
Adjustable high-temp flame
Windproof to 80 mph
Waterproof
Reliable for over 30,000 ignitions
includes detachable wrist lanyard
One-year warranty
---
---